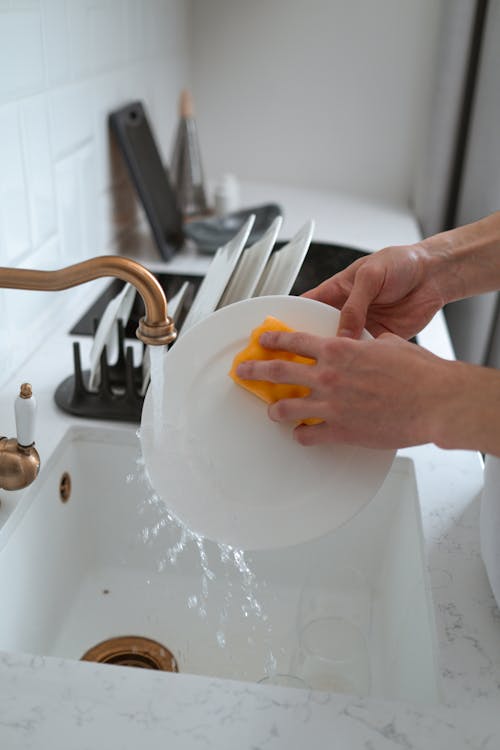 Hammering another verse in. ". . . and they will diligently consider the mercy and loving-kindness of the Lord." I kept my dripping hands over the sink and leaned to the left, where my printed verses lay open, far enough away, hopefully, to prevent their being splashed as I washed the oatmeal bowl, mug and spoon.
"Hmm," I murmured as I cleaned out the sink, "Lord, You know I want to be diligent in what I do for You and I do want to diligently think about all the merciful and loving and kind things You have done for me and for all Your children."
I picked up the paper and carried it with me to the bedroom, putting it on the edge of the bathroom sink while squeezing toothpaste.   "So, I see that if I "observe and heed" these things You will count that as diligently considering Your mercy and loving-kindnesses. And I see that it also must be a truly wise thing to do, so I think that would mean especially wise. Oh, Lord! Help me get this verse into my head!"
Why is it wise to be thankful? Sometimes it does indeed feel like I have to hammer verses into my head before they stick – but oh! It is so worth it!  Such truths bubble up inside as I meditate/memorize.  For example, in Psalm 107:43 I hear God saying that it is truly wise to be thankful and to remember all He has done. Psalm 107:43 tells us:
Whoso is wise [if there be any truly wise] will observe and heed these things; and they will diligently consider the mercy and loving-kindness of the Lord. (AMPC)
What are "These things" the truly wise person will observe and heed? "The marvelous deeds He has done, His miracles and wonders, the judgements and sentences which He pronounced upon His enemies, as in Egypt" (Psalm 105:5, AMPC).
Wisdom—and loving warnings: Psalm 105 to 107. I believe Psalm 105, 106 and 107 can be profitably be considered as one message (although Psalm 106 concludes Book IV of the Psalms, and Psalm 107 begins Book V). I see a thread of God's teaching woven through these three psalms–the wisdom of earnestly, carefully, whole-heartedly, diligently remembering all He has done for us.
Psalm 105 opens with the command "O, give thanks unto the Lord, call upon His name, make known His doings among the peoples! (verse 1). We are told to "Sing to Him, sing praises to Him; meditate and talk of all His marvelous deeds and devoutly praise them."  Then we are told to seek Him, to crave Him and His strength and His presence "CONTINUALLY – EVERMORE." (emphasis added)
Next, Psalm 105:5 through Psalm 106:42 recounts the many times God delivered Israel. Then we read, "but they were rebellious in their counsel, and sank low through their iniquity." The psalmist is speaking, of course, about Israel's history of rebelling against God. Yet am I not, in the seemingly small ways I yield to the sinful bent of my human nature, grievously guilty of the same? Time after time, God forgives and graciously delivers me when I repent and cry out to Him, as Israel did. Their doubt, disbelief and idolatry seem so appalling that I might think "I am not as bad as that".  The piercing truth?  I am that bad. We all are.  Jeremiah 17:9a reminds me: "The heart is deceitful above all things, and it is exceedingly perverse and corrupt and severely, mortally sick! "
Nevertheless, God . . . Psalm 106:44 says that, in spite of Israel's repeated rebellion and wickedness,
"Nevertheless, He regarded their distress when He heard their cry, and He [earnestly] remembered His covenant, and relented their sentence of evil—comforting and easing Himself—according to the abundance of His mercy and loving-kindnesses [when they cried out to Him.] (Psalm 106:44-45, AMPC) (emphasis added)
Notice the detail the Amplified provides here. Earnest means zealous, ardent, eager, or passionate. That is how God thinks about His covenant with us and how He responds to our sincere, repentant cry. Read Psalm 105 to 107 in the AMPC and notice how often "earnestly" appears. God earnestly remembers His covenant with us so we are to earnestly remember what He has done and our covenant with Him.
Notice also, an essential truth about God that is unveiled in the clarifying phrases of the Amplified translation.  Consider the words set off by dashes—comforting and easing Himself"–in the middle of Psalm 106:45 above. That tells us that  it "comforts and eases" God when He keeps His covenant with us and does not give us the consequences our evil actions deserve. Why?  It discomforts Him and troubles Him to cause us pain or suffering.  "For He does not willingly and from His heart afflict or grieve the children of men. (Lamentations 3:33, AMPC) God is reminding us here that "The Lord is compassionate and gracious, slow to anger, abounding in love." (Psalm 103:8, NIV)
Remembering these truths helps get me through trials, whether they arise from Satan, the nature of our fallen world or the nature of my human nature. For the former, I remember the things Jesus told His disciples at the Last Supper and that He said I can have peace because He has "overcome the world and deprived it of power to harm" me.  (John 16:33).  As for the problems that result from my human nature, I bear in mind that God must at times administer corrective discipline–because He loves us and He is a good, good, good Father. I  often ponder Hebrews 12, especially verse 6:
"For the Lord corrects and disciplines every one whom He loves, and He punishes, even scourges, every son whom He accepts and welcomes to His heart and cherishes."
Did you catch the last phrase? God does not just accept us. He welcomes us to His heart and CHERISHES us. He adores us.
Oh, that we would thank and praise God! Next,­­ read Psalm 107 slowly. Psalm 107 opens with a call, a shout, an outburst of joy: "O give thanks to the Lord for He is good, for His mercy and lovingkindnesses endure forever! (AMPC) The whole psalm gives examples of His goodness, mercy and lovingkindnesses to Israel. Read Psalm 107 again. Do you see that some verses are nearly identical, specifically verses 8, 15, 21, and 31? After each passage of recalling God's goodness and mercy, comes another exclamation and outburst of joy:
"Oh, that men would praise [and confess to] the Lord His goodness and loving-kindnesses, and His wonderful works to the children of men"
These outbursts are followed by more reasons why we should give God thanks. Clearly, we who are redeemed by the blood of Jesus, God's only begotten Son, we "whom He has delivered from the hand of the adversary" are to SAY SO! The NLT says it this way: "Has the Lord redeemed you? Then speak out! Tell others He has redeemed you from your enemies. (Psalm 107:2) Re-read Psalm 107 one more time. Do you see in these rescue stories parallels of times God rescued you, though you had rebelled against His Words and "spurned the counsel of the Most High"?
A shout, a shriek and a yell. The psalmist obviously feels intensely about what he is saying because the sentence is an exclamation, which can be a shout, a shriek or a yell. This idea is important! O, that we would all be that excited, daily, about what God has done!
"Confess to the Lord" – ?? We are to praise and confess to the Lord "His goodness and loving-kindnesses, and His wonderful works to the children of men!"  Webster's 1828 online dictionary defines confess as "To own, avow or acknowledge; publicly to declare a belief in and adherence to". It holds the same meaning as in Matthew 10:32-34: "Therefore whoever confesses Me before men, him I will also confess before My Father who is in heaven. But whoever denies Me before me, him I will also deny before My Father who is in heaven."
That phrase "Confess to the Lord" means we are to talk to God about His goodness and loving-kindnesses and what He has done. In my praise and worship, public and private, am I really talking to and with God? Is my full attention on Him? Am I mindful the Creator and Sustainer of all that was and is and is to come is eagerly waiting to hear my voice? Have I taken time to quiet my mind and shut out distractions so I can give Him my best? Have I prepared my heart to be with Him as carefully as I would prepare my home for a visit with a dearly loved human friend? Jesus, the impassioned Lover of my soul, deserves nothing less.
Safety in giving thanks — what? If I am deliberately mindful of all God has done—throughout history and throughout my personal history, I will be at peace. And if I voice (or "confess") my love and appreciation and gratitude to Him, if I respect and reverence Him, if I "notice Him, regard Him, honor Him, prefer Him, venerate and esteem Him, defer to Him, praise Him, and love and admire him exceedingly" (from Ephesians 5:33, AMPC) I will surely be in His presence – safe.
Do you hear Him? Listen. God responds when you express your love for Him to Him. Can you not hear the voice of the turtledove? Does a human beloved not respond when you pour out your love and respect and admiration? How much more does God respond when we pour out our love and respect and honor and reverence upon Him?
Still your soul and listen. Hear the Lover of your soul.  He says:
"Arise, come, my darling; my beautiful one, come with me. My dove in the clefts of the rock, in the hiding places on the mountainside, show me your face, let me hear your voice; for your voice is sweet, and your face is lovely." (Song of Solomon 2:13b-14, NIV)
O, that we would all be truly wise and daily praise and give thanks to our ever merciful and kind and loving Father!