Helpless, right where God wants us. "Oh, Lord!" I wailed as I looked at the pink spots that had reappeared so fast. "I know my little problems are nothing compared to what millions face every day, but Lord! What if the blood pressure medicine causes a rash, too?"
I rocked in my desk chair a few moments, thinking. Could the medicines I took, over the counter and by prescription, have caused the rash? In coping with Austin's multiple allergens, I now took three over-the-counter pills each morning and later in the day, depending on symptoms. Lately, worsening asthma had scared me into using the inhaler twice a day.
Thoughts whirred through my mind like the balsa wood airplanes my brothers and I had flown in the back yard, the deluxe ones with a rubber-band, windup propeller that made the little plane zip erratically over our heads for a few seconds before plummeting into lush Bermuda.
Finally, I sat in the rocker by the window, opened my Bible to Psalms, read a few minutes, then prayed.
"Father, I give up. I do not know which medicines and which foods are bad for me. I do not want to try another doctor or medicine and I am getting really scared. I need Your help, Lord. I believe Your promises in Hebrews 13:5 that You will never in any way fail me. I believe, Father, but I am so sorry. Even after all You have done for me, I am still afraid. Help me trust You more and show me what You want me to do."
God always, always, always hears and answers us. Fortunately, I knew God would help, even though I felt the sting of fiery darts of discouragement and doubt. I had lifted up my shield of faith the best I could and I made up my mind to learn to continue living a life of active, intentional gratitude to Him, no matter what physical troubles might lay ahead.
Still itching, resisting the urge to scratch, I said, "Well, Lord, as a love offering for all the miracles You have done all my life, let's pick up where we left off on that little book about affliction. Thank You so much for giving me this work to do. Help me write what You want people to know and teach me as we write."
I sat down at the computer, opened the file labelled "Affliction, God's Loving Chastening" and read the last two sentences I had written five days ago, before the storm of physical afflictions.
"During those two years, as I actively sought help and healing for the increasing emotional upset, I read and heard many teachings by Joyce Meyer, Derek Prince, and others who taught about using God's Word like the medicine it is to heal and renew your heart."
God's Medicine Bottle. "Lord, I need to review that teaching and add more detail, right?" An internet search, to my delight, showed that Derek Prince's little book "God's Medicine Bottle," was in the radio archives of www.derekprince.org. The short, but mighty, book taught how to receive healing from the Word of God, based on Proverbs 4:20-22.
For the next hour I barely moved, listening intently to each word, grateful that God had answered my desperate prayer in less than three minutes. Here is a brief summary of that teaching.
---
While a solider, Derek had severe eczema, like many British soldiers exposed to desert sun and sand. Doctors' efforts failed, and Derek was left, along with others, to sit in the hospital. A relatively new believer, with nowhere else to turn for help but God and the Word, he began studying his Bible. One day, he read Proverbs 4:20-22.
"My son, attend to my words; incline thine ear unto My sayings. Let them not depart from thine eyes; keep them in the midst of thine heart. For they are life unto those that find them, and health to all their flesh. Keep thy heart with all diligence; for out of it are the issues of life." (KJV)
In the margin of his Bible, Derek saw that an alternative translation for "health" in verse 22 was "medicine". After repeatedly pondering that passage, he decided to take God's Word as his medicine. Then God told him clearly, though not audibly, "When the doctor gives a person medicine, the directions for taking it are on the bottle. . . This is My medicine I'm giving you. The directions are on the bottle. You better study them." (p. 16, God's Medicine Bottle)
Following is a summary of Derek's understanding of the four directions, as given in "God's Medicine Bottle'.
Attend to My words. God requires our undivided attention as we study His Word.
Incline thine ear unto My sayings. Bend down your head, bow down your stiff neck and listen, humbly, as you study. Let go ALL preconceptions of how God does and does not work. Do not try to figure things out.
Let them not depart from thine eye. The main thought here is to focus and have a single or simple, sincere eye—to see the Bible as it is written and take it as meaning what it says, without trying to explain it away.
Keep them in the midst of thine heart. Just as some medicine must enter the bloodstream to be effective, God's medicine must enter the heart, which is what God's first three were about. Further, Proverbs 4:23 can be simply stated "Guard your heart with all of our strength; for all the things in life come out of it." (p. 52) God says that for His Words and His medicine to do what is promised, we must keep His words and sayings in the center place of our life and heart.
Finally, Hebrews 4:12 teaches that God's Word penetrates when nothing else will – not a surgeon's knife nor a counselor's words.
---
Derek began bowing his head over the Bible three times each day after meals, which was how people usually took medicine. Within a year, he was totally healthy in every area of his body.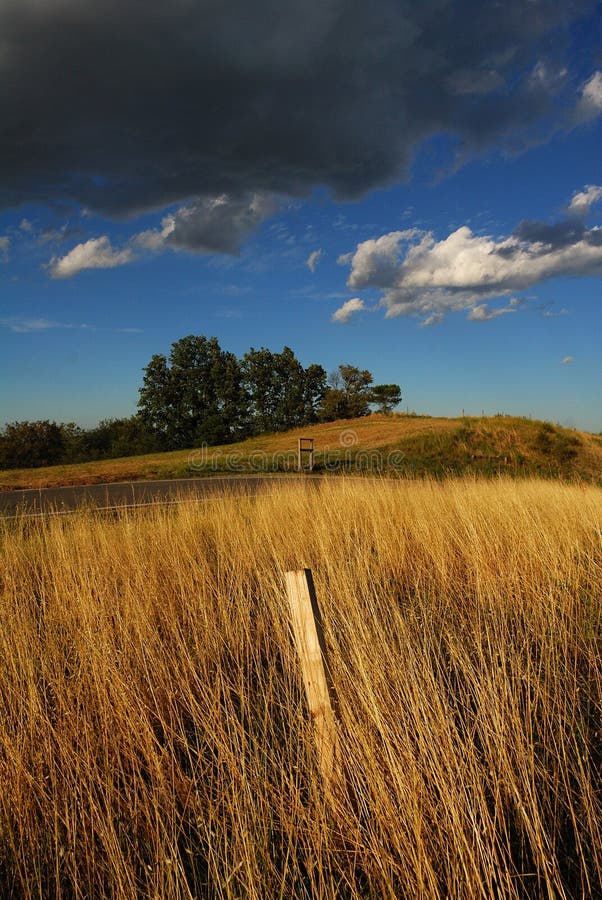 Ruth "happened" to stop in the field of Boaz. After I listened to the entire teaching about God's medicine, came a deep, peaceful sigh. "Thank You, Father, for speaking so clearly. I know that just as Ruth ". . . happened to stop in the part of the field belonging to Boaz" (Ruth 2:3, AMP) so, at this particular hour, I happened to resume our work on the book about affliction at the spot about using the Word like medicine. You  knew that would get me to sit down and listen—attentively–to the entire teaching again."
"This, dear, dear Father, is a new thing for me this taking the Word like medicine, although I have always believed that all Your gifts, including healing, are still in operation today, just as in New Testament times. Thank You that you taught me how to use Your Word like the spiritual weapon it is to heal depression and anxiety. Now I need You to teach me how to take it like the medicine it is for physical healing.
Forgive me, oh Father, for relying on doctors and medicines for healing first, all my life, even after learning about Your healing powers. I have been like the Israelites in Isaiah 30 that we are writing about in the affliction book. They spent all their wealth purchasing help from Egypt instead of seeking strength and protection from You, and consequently they were terrified of and fled from their enemies, just as I have fled from my fear of sickness, rather than standing and leaning on You.
And just as You told them that You eagerly waited, expecting, looking and longing to be gracious to them, and that You lifted yourself up so that You could show them lovingkindness, so You have been eagerly waiting for me to return to You and rest in You so that I can be saved from these afflictions of my body. You have been longing for me to return to You and learn to gain strength from being quiet and from having trust and confidence in You. (from Isaiah 30:18, AMPC)"
I knew that God was showing me the next area of personal growth for me–depending on Him for physical healing.
How quickly we forget! I also knew, just as certainly, that He was chastening me about keeping the Word first in my life. In recent weeks, working on the book about affliction had been so exciting that I had, too often, kept writing rather than doing the personal Bible reading and study I knew was necessary for me personally.
Also, God's presence during the writing so nourished and excited my soul and left such an afterglow that I did not feel the need to quote my basic Bible passages to myself during the in between moments of daily living, as I had done when God was healing me of depression and anxiety. I had also neglected to my commitment to discover and meditate on new Bible passages.
"Forgive me, Father! You warned me. I heard more than one Bible teacher and pastor whose ministry had steadily grown for years and who had not yielded to the sin that wrecked so many well-known ministries attribute their success to maintaining their personal relationship with You. I also knew many saints whose ministries, though behind the scenes nevertheless equally important in the kingdom, had lived long, victorious lives because they put their relationship with You above any work they did for You.
Thank You, Lord, for exposing the ways of the enemy in this. I see that he tries to draw every believer away from the most important thing in life, as You said in Matthew 22:37-39 "Love the Lord your God with all your heart and with all your soul and with all your mind" (NIV). I know that good can be the enemy of the best. If I spend so much time in my personal work for You that I neglect my time with You and our Bible study, I have stepped off the path You have for me. Nothing can come before You.
Is that the lesson of Mary and Martha, Lord, in Luke 10:38-42? I feel like I never understood that story before. Wow!"
I paused. How wonderful, I thought, that God takes such care with His children to show them exactly how to live! And just as clearly as if we heard a human voice. (Isaiah 30:21-23) How wonderful that He does not criticize us when we fail and that He never embarrasses us when we need to ask Him how to do something. (James 1:5-8).
God warns us not to forget. On impulse, I searched "how quickly we forget" and found Deuteronomy 4:9, "Only take heed and guard your life diligently, lest you forget the things which your eyes have seen and lest they depart from your [mind and] heart all the days of your life. Teach them to your children and your children's children" (AMPC). I knew from having seen pictures that phylacteries were worn during prayer, and that they were highly visible. I also knew, from, pictures that putting them on took time and effort. God obviously wanted His children to think deeply about His Word when they prayed.
For the next few minutes, I skimmed through the first part of Deuteronomy, from Chapter Four on, noting how many times God warned Israel, through Moses, to keep His law FIRST in their hearts and minds, passages like Deuteronomy 4:10, 39-40,5:7, 6:1-25, especially 3, 12 and 24. I would study that out later. The passages in Deuteronomy reminded me of Psalm 107, which tells how God, because of His mercy and loving kindness, again and again rescued rebellious Israel when they rejected Him and His holy ways.
My tummy rumbled, and I drew my attention back to my prayer of repentance for neglecting His Word. I concluded "And, Lord, I trust You to show me what foods to eat that will help heal whatever is out of balance."
God is very near to us in everything about which we call upon Him. ". . . who has a god so near to them as the Lord our God is to us in all things for which we call upon Him?" (Deuteronomy 4:7, AMPC). I walked to the fridge, opened the door, and felt led to eat some spinach. I had read months ago that, paradoxical as it seems, spinach and other leafy greens help the tummy. (In writing this story, I learned that its alkalinity makes it an excellent antacid.) The spinach stayed down, with no burping.
I returned to the farmer's market grocery that evening, thinking I could try another kind of yogurt instead of one based on soy or almonds. Sure enough, coconut yogurt and some other kinds existed, but at far too high a cost for my regular consumption. Walking out of the store, holding my empty mesh bags, I prayed, "Lord, thank You for guiding me. Help me remember and show me how You want me to take Your Word like medicine. Please keep showing me how to do that. And I think You are saying to try fresh vegetables and fruits that help allergies and asthma. It makes sense that eating foods that You have supplied in nature would be part of Your way of healing."
As I walked up the stairs, I ignored the dizzy, light-headed feeling, assuming the blood pressure was a bit off, as it often was by day's end. I fell asleep that night, repeating my basic arsenal of Scripture passages, Isaiah 26:3, Hebrews 13:5, Psalm 91 . . . zzzz
P.S. I heartily recommend the teachings of Derek Prince, a widely-known and highly respected international Bible teacher. Though he went home to glory in 2003, his teachings are still going forth through the work of his family and others, through many avenues, including www.derekprince.org. Sound Biblical teaching can easily be found, on innumerable topics, through searching the website and other resources, including putting, for example, "Derek Prince on healing" into your web browser. You will be abundantly blessed as you feast on solid food. (Hebrews 5:14).